You are here
Main events calendar
Past Events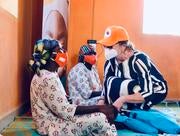 25 May 2021 - 25 May 2021
Borno State Nigeria
Women & Girls Safe Spaces (WGSS) Offering Integrated SRH/GBV Services, Borno State
Details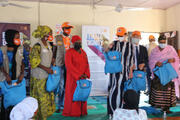 25 May 2021 - 25 May 2021
Borno State Nigeria
Sexual Reproductive Health (SRH) and Fistula intervention in Borno State implemented by UNFPA, funded by KOICA.
Details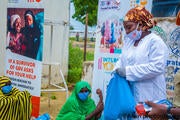 25 May 2021 - 25 May 2021
North East Nigeria
PROJECT BRIEF SUMMARY:
The KOICA Project titled "Fostering Resilience and provision of basic medical services for women and girls in Borno State, Nigeria" is a component of the UNFPA Humanitarian Response. It is funded by the Korean Government and was introduced in 2018 to be implemented over a period of 4 years. The project which is worth USD 5million was planned to be implemented in communities aected by the Boko Haram crisis in 3 Local Government Areas of Borno State. These are Jere, Konduga and MMC.
Details
Pages