You are here
Events
Main events calendar
Past Events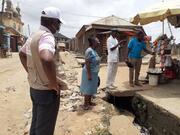 8 May 2020 - 29 May 2020
UNFPA Nigeria Lagos Sub Office
LAGOS, Nigeria-In the month of February, 2020 the Federal Government of Nigeria announced the discovery of an index case of the COVID-19 Virus in Nigeria. The patient, after exhibiting symptoms of the virus in Ogun State, was transferred to the Lagos Isolation Centre for treatment.
Details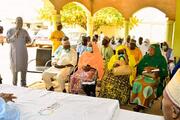 4 May 2020 - 7 May 2020
Abuja Nigeria
The update version of the COVID-19 situation analysis:
The update shows that:
1)      Nigeria recorded 2,170 cases, and 98.2% of the cases were reported in the last seven days - (25th April to 1st May 2020)
2)      Total deaths at 68, doubled in the last one week from 32 as of 24th April 2020.
3)      16 of the 34 States and FCT affected are UNFPA assisted Programme States. Only Cross River is not affected.
Details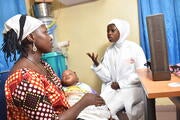 4 May 2020 - 6 May 2020
Abuja Nigeria
Pages