You are here
Events
Main events calendar
Upcoming Events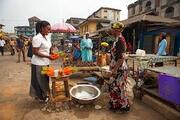 20 August 2020 - 20 August 2021
Abuja Nigeria
Key Findings Summary
Vulnerable state of women-owned businesses:
Details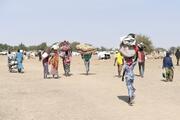 31 August 2020 - 31 August 2021
Nigeria North East
The Gender-Based Violence Information Management System (GBVIMS) is a global interagency tool to harmonize Gender-Based Violence (GBV) data generated in the context of service delivery in humanitarian settings. The engagement process of the GBVIMS includes a structured assessment of the quality of GBV service provision, capacity building in GBV case management and GBVIMS, continuous technical support throughout the implementation period in the context of an Information Sharing Protocol (ISP).
Details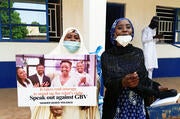 31 August 2021 - 31 August 2021
Nigeria
At the beginning of the year, the GBV Sub Sector shared a jointly developed GBV response plan, which targeted 1.3million individuals for direct GBV response services in 2020, with 45% and 34% of the target population being girls and women respectively. Following the COVID-19 crisis, the sub-sector as part of the Protection Sector and Inter Sector Working Group (ISWG) engaged in the process of developing COVID-19 response strategies and contributed towards the HRP Addendum for COVID-19.
Details
Pages