Ensuring rights and choices for all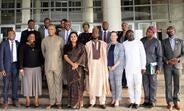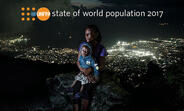 17 October 2017
State of World Population 2017
Unless inequality is urgently tackled and the poorest women empowered to make their own decisions about their lives, countries could face unrest and threats to peace and development, according the The State of World...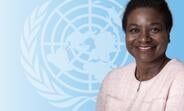 3 October 2017
Dr. Natalia Kanem Appointed UNFPA Executive Director
UNITED NATIONS, New York, 3 October 2017 — Dr. Natalia Kanem was appointed Executive Director of UNFPA, the United Nations Population Fund, today by Secretary-General António Guterres. She holds the rank of United Nations Under-Secretary-General. Dr. Kanem, a Panamanian, is the Fund's fifth Executive Director. She had been

In today's world, gaps in wealth have grown shockingly wide. Billions of people linger...
This factsheet highlights UNFPA and the Government of Canada's response to the freed...
No vacancies currently available